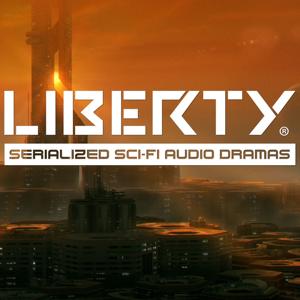 Without food or connection to the outside world, the team returns to the Mines and Mysteries to help pass the time...  Credits: Written by K.A. Statz Produced, Edit, with Sound Design by Travis Vengroff Dialogue Editing, Mixing, and Mastering by Marisa Ewing (Hemlock Creek Productions) Script Editing by W.K. Statz
Cast: Petrus Claerhaut, Dr. Augustus Moren, Computer :: Peter Lewis Maxima 'Max' :: Jordan Cobb Albina :: Frankie Larson Cicera 'C.C.' :: Cole Burkhardt Hilaria :: Christy Luse Blandus :: Travis Vengroff Section Director Tori :: Naomi McMillan Officer Husar :: Daniel Demerin Officer Tacoma ::Lindsay Graham Broadcaster :: Kaitlin Statz Seven :: Eyþór Viðarsson Forge :: Ryan Philbrook Ringer, Officer :: Graham Rowat Kett, Decima the miner :: Lindsay Zana
"Tales from the Tower Theme" – Arranged and Performed by Brandon Boone "Tower Underscore" – Written and performed by Travis Vengroff "Atrius Endures" + "Action Jingle (intense)" – Written and Performed by Steven Melin Tales from the Tower art by Cat Blackard
Special Thanks to: Our Patreon supporters! | Tovusound | David Cummings This is a Fool and Scholar Production. We are a two person creative team and we can only create this show because of fan support! Please support us on Patreon: https://www.patreon.com/FoolandScholar Check out our Merch: www.LibertyEndures.com Free Transcripts are also available: https://www.patreon.com/posts/tales-from-tower-6887972/ 
Sound Effects: (attribution licensees) "laboratory – loop.wav" originally recorded by sound-master: https://www.freesound.org/people/sound-master/sounds/57329 "Crushing a can.wav" originally recorded by CGEffex -  See acast.com/privacy for privacy and opt-out information.