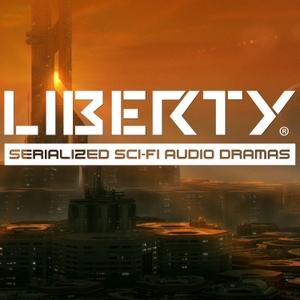 After the Red War, Atrius must repopulate its war torn Outer Districts. Follow one couple's journey as they move into The Tower.
Credits:
Written by K,A. Statz
Produced, Edit, with Sound Design by Travis Vengroff
Dialogue Co-Editing by Sarah Buchynski
Mixing and Mastering by Brandon Strader
Cast:
Petrus Claerhaut :: Peter Lewis
Dr. Flora Fox :: Tanja Milojevic
Gallus Alvarado :: Ryan Philbrook
Porcia Abe :: Dallas Wheatley
Albus Jason :: Daniel Thoreson
Dr. Balam :: Kaitlin Statz
Mover 1 :: Paul Mella
Mover 2, Voice, Computer, Ghost :: Travis Vengroff
Student :: KC Wayland
Broadcaster :: Graham Rowat
"Tales from the Tower Theme" – Arranged and Performed by Brandon Boone
"Tower Underscore" – Written and performed by Travis Vengroff
"Snowfall" "Impatience 60" – All written and performed by Punchdeck
"Relaxing Upbeat Electronic" + "Action Jingle (medium)" – Written and Performed by Steven Melin
Tales from the Tower art by Cat Blackard
Special Thanks to:
Our Patreon supporters! | Tovusound | David Cummings
This is a Fool and Scholar Production. We are a two person creative team and we can only create this show because of fan support!
Please support us on Patreon: https://www.patreon.com/FoolandScholar
Check out our Merch: www.LibertyEndures.com
Sound Effects: (attribution licensees)
"laboratory – loop.wav" originally recorded by sound-master: https://www.freesound.org/people/sound-master/sounds/57329
https://freesound.org/people/THE_bizniss/sounds/39471/
https://freesound.org/people/Hoerspielwerkstatt_HEF/sounds/273152/
https://freesound.org/people/OBXJohn/sounds/242932/
https://freesound.org/people/14GPanskaVitek_Martin/sounds/420213/
https://freesound.org/people/OBXJohn/sounds/242933/
 See acast.com/privacy for privacy and opt-out information.