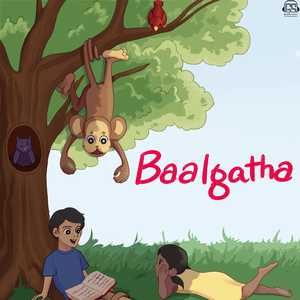 Listen to another story from the tales of Akbar and Birbal. Birbal invites Akbar to a meal, and the main item of the meal is Khichadi. But what is the true reason behind Birbal's invitation?
This story was narrated by Madhur Kishore for Baalgatha Podcast, and compiled from a variety of public domain sources including Wikipedia (https://en.wikipedia.org/wiki/Vijayadashami) . Music titled Music Box Gift (https://download.audiohero.com/#!details?id=16915648) . This episode has been produced by gaatha story (https://gaathastory.com) .
You can subscribe to this podcast on Spotify (https://open.spotify.com/show/3HkLCKkTZW5XrIvRTJGVER?si=eZRlFHCsT-69XmT0dPgnZA) , Apple Podcasts (https://itunes.apple.com/us/podcast/baalgatha-childrens-stories-from-panchatantra-jataka/id1116571844) , Google Podcasts (https://www.google.com/podcasts?feed=aHR0cHM6Ly9hdWRpb2Jvb20uY29tL2NoYW5uZWxzLzQ3MDgyODkucnNz) , Stitcher (http://www.stitcher.com/podcast/amar-vyas/baalgatha) , Castbox (https://castbox.fm/channel/Baalgatha-%3A-Children's-Stories-from-Panchatantra%2C-Jataka-Tales-and-more-id330097) , Radio Public (https://radiopublic.com/baalgatha-childrens-stories-from-8QN5Oz) , Storiyoh, Tunein (http://tunein.com/radio/Baalgatha-p892567/) , and many other fine websites and apps where you listen to podcasts.