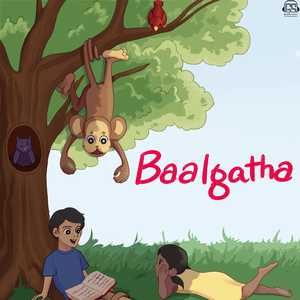 Listen to this short but hilarious story of how Birbal caught the thief from a merchant's house. This story was narrated by Nitisha for Baalgatha English Podcast.
 Music is obtained under Creative Commons license from incomptecech.com (http://incomptecech.com/) and other sources. You can listen to more such stories by visiting https://gaathastory.com/baalgatha
If you would like to be notified every time a new story has been released, you can add the number +91-9850800464 to your contacts. Then, send a message through WhatsApp which says "Add Baalgatha."
You can subscribe to this podcast on Spotify (https://open.spotify.com/show/3HkLCKkTZW5XrIvRTJGVER?si=eZRlFHCsT-69XmT0dPgnZA) , Apple Podcasts (https://itunes.apple.com/us/podcast/baalgatha-childrens-stories-from-panchatantra-jataka/id1116571844) , Google Podcasts (https://www.google.com/podcasts?feed=aHR0cHM6Ly9hdWRpb2Jvb20uY29tL2NoYW5uZWxzLzQ3MDgyODkucnNz) , Stitcher (http://www.stitcher.com/podcast/amar-vyas/baalgatha) , Castbox (https://castbox.fm/channel/Baalgatha-%3A-Children's-Stories-from-Panchatantra%2C-Jataka-Tales-and-more-id330097) , Radio Public (https://radiopublic.com/baalgatha-childrens-stories-from-8QN5Oz) , Storiyoh, Tunein (http://tunein.com/radio/Baalgatha-p892567/) , and many other fine websites and apps where you listen to podcasts.