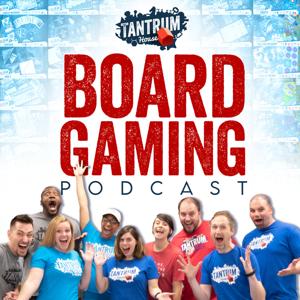 Tantrum House Board Gaming Podcast
By Will & Sara Meadows, Kevin & Melissa Delp, Ryan & Katie Pilz
What's Tantrum House Board Gaming Podcast about?
The Tantrum House Board Gaming Podcast features the entire crew from Tantrum House!
Four married couples—each with their own distinct board gaming preferences—get together each week to talk about board games that are coming to Kickstarter, games that have arrived in the mail, and ones they are looking forward to playing again soon.
They cover topics like how to build up your local board gaming community, how to get your game onto Kickstarter, and pretty much every other hobby topic under the sun.
If you are looking for a family-friendly gaming crew that enjoys laughing together and having a good time then you've found the right place. Welcome to Tantrum House!