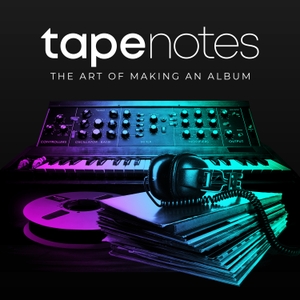 Tape Notes
By In The Woods
What's Tape Notes about?
In The Woods festival presents TAPE NOTES, a new podcast about the art and craft of music production. Hosted by John Kennedy, each episode reunites an artist and producer to talk about the highlights of their collaboration in the studio.
Their conversations lift the lid on every stage of the creative process, from kindling the first spark of a song idea, through decisions on style and instrumentation, to finessing the final product. Full of fascinating anecdotes, the conversations also feature clips from the original session recordings. The result is a unique insight into the working methods of some of the most innovative and exciting talents in music.