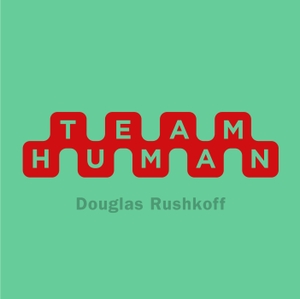 Team Human
By Douglas Rushkoff
What's Team Human about?
Team Human is a weekly podcast and set of resources enabling human intervention in the economic, technological, and social programs that determine how we live, work, and interact. This is media as cultural resistance and a path to social change.
Hosted by world-renowned media theorist Professor Douglas Rushkoff, Team Human is a free-wheeling, no-holds-barred engagement with the most important issues of our time: the relationship of human beings to the operating systems that usurp our autonomy – be they economic systems amplified by digital technology, or the digital technologies themselves.