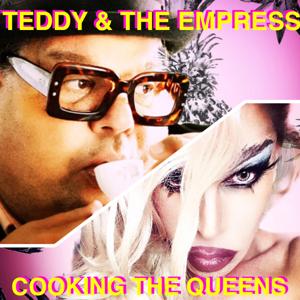 TEDDY & THE EMPRESS: Cooking the Queens
By Teddy Margas & Matthew Nouriel
What's TEDDY & THE EMPRESS: Cooking the Queens about?
Super-duper RuPaul's Drag Race Fans Teddy Margas & The Empress, get together and watch their favorite show and kiki about it.
All in good fun and with tongues firmly planted in their cheeks, these two besties sit back and enjoy their favorite TV show.
Subscribe and laugh along with them as they "COOK THE QUEENS" of RuPaul's Drag Race.