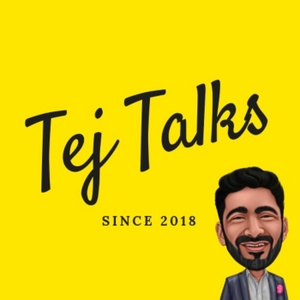 Tej Talks - Property
By Tej Singh
What's Tej Talks - Property about?
Tej Talks is a community that connects everyday, relatable Property Investors with the world. There are plenty of 'Property Celebrities' who have 100s of BTLs and are earning millions, doing training courses and are advertising everywhere. I want to bring real stories to you, from people who are Just, Like You.
I'm a Property Investor by night and a Recruitment business-owner by day. Actually, it's more like a bit of both, all the time, combined with Trading FX and my LOVE for Marketing and building personal brands.
I help Property Investors in the UK build their personal brands, from strategy to content down to the execution strategy. I love talking about CPC, SEO and the UX of potential customers, especially in the Property world.