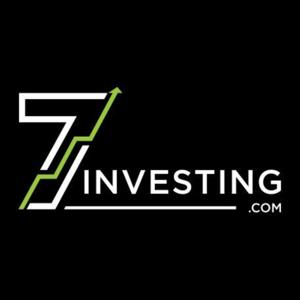 As individual investors, there are several things we tend to focus our time on. We're familiar with identifying competitive advantages. We know how to recognize visionary leadership. And we're getting pretty good at doing fundamental analysis based upon a company's sales, earnings, or cash flows.
But there's another aspect to investing that we don't discuss quite as often, and that is technical analysis. The stock market is a giant online auction, and the buying and selling is done by human beings. There are behavioral patterns that people tend to follow, and the institutional funds they work for have tens of billions of dollars at their discretion. Understanding how these larger institutions think about investing can be a huge advantage to us as individuals.
So how exactly do those institutional firms operate? Do they think differently than retail investors, or look for specific things when buying a stock? And speaking of technical analysis...what the heck is going on this year with Tesla?!
To help us answer those questions, we've brought in a technical analysis expert. Irusha Peiris is a Chartered Market Technician and a portfolio manager at O'Neil Global Advisors. He's spent his professional career in the investing industry, covering the buy-side, sell-side, and directly representing retail investors. As a portfolio manager at O'Neil, he helps institutional clients determine when is the right time to buy or sell a position.
In this exclusive interview, Irusha spoke with 7investing CEO Simon Erickson about how institutional investors use technical analysis to help inform their portfolio decisions. Irusha reveals specific metrics that institutions look to identify -- such as patterns of accumulation or relative strength index -- and the frameworks they tend to look for.
Irusha and Simon also refer to Tesla (Nasdaq: TSLA) throughout the conversation. Tesla's stock price has been a rollercoaster this year, hitting lows of less than $600 and highs of more than $1,200. Irusha describes what makes Tesla so appealing to institutions, as well as what he thinks about its current stock price and valuation. He also shares three other companies that he believes are "perfect waves" of opportunity for investors today.
Welcome to 7investing. We are here to empower you to invest in your future! We publish our 7 best ideas in the stock market to our subscribers for just $49 per month or $399 per year.
Start your journey toward's financial independence: https://www.7investing.com/subscribe
Stop by our website to level-up your investing education:  https://www.7investing.com
Follow us:
► https://www.facebook.com/7investing
► https://twitter.com/7investing
► https://instagram.com/7investing
---
Send in a voice message: https://anchor.fm/7investing/message