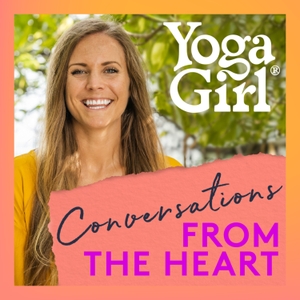 As coronavirus has the entire world in its grip, this global energy of fear has left many of us in a place of uncertainty. Will there be a resource shortage? Why isn't everyone self-isolating? And what if the most unlikely happens, as it seems to be happening every day? In times of such uncertainty, many of us are feeling emotions we have never felt before – and many past traumas may find themselves resurfacing.
In this week's episode, Rachel shares the series of events that brought the small island of Aruba, and her own family, from indifference about the coronavirus to complete pandemonium. Living on a desert island that has three grocery stores dependent on imports, and one hospital with four ventilators, Rachel found herself spiraling into familiar feelings of lack, grasping for control and fearing the unknown. It all cumulated into one of the hardest days of Rachel's life – when her daughter experienced her first trauma after being called to be tested for the virus by the Aruban government.
As this virus creates harder days for us all, and especially the most vulnerable, we have to do what we can to find a balance between indifference and pandemonium, between severity and humanity, and between holding on and letting go. The answer can be found in creating community wherever we can, in feeling our feelings and holding space for others to feel theirs, and in rooting ourselves in knowing that some days may be harder than others – but we can take it one day at a time.