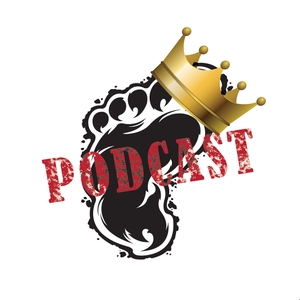 For Episode 12 of the Bigfoot, King of the Forest Podcast we are coming to you on location from Room 19 (the most haunted room) at The Haunted Jefferson Hotel in Jefferson, Texas! Sara and Jeff attended the Texas Bigfoot Conference on October 20, 2018 and got to meet the great and powerful Bob Gimlin. That's right! THAT Bob Gimlin from the Patterson-Gimlin film. We also got to hear great presentations from Lyle Blackburn, Nick Redfern, Shelly Covington-Montana and Dr. Jeff Meldrum. We discuss what we learned and what happened in an around the Texas Bigfoot Conference.
We also discuss the various hauntings at The Jefferson Hotel and after our road trip back to Baton Rouge we recap if anything spooky happened during our stay. It was a weekend of Sasquatch and ghostly activity in the Bigfoot Capital of Texas!
And this week's top 10 list: Top 10 Reasons Sasquatch Makes the Best Road Trip Buddy
Also, here is the info on Dennis Lloyd Martin's Disappearance
And there is no Skull shaped asteroid is NOT headed towards Earth.
Some of the stories and things mentioned include: 
Sasquatch: Legend Meets Science book
Patterson-Gimlin Film
Haunted Jefferson Hotel
Wild Thing Podcast
Lyle Blackburn
Shelly Covington-Montana
Nick Redfern
Ken Gerhard
Small Town Monsters
Mojave Phone Booth
Coast to Coast Ghost Video
Coast to Coast UFO Video
Antique Archaeology 
Jefferson, TX Chamber Website