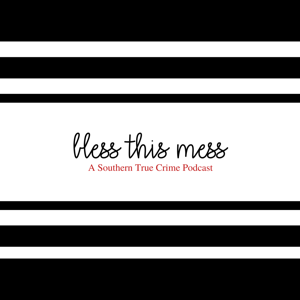 On the evening of November 14, 2015 a friendly neighbor in the small town of Tennessee Colony, TX stops to help a family pull their RV out of the mud when it gets stuck.  The family, camping nearby, has a beer with the nice guy who helped them out.  The next morning, six would be dead with one survivor who lived out a real life horror film hiding in the woods from their attacker.  Join us while we discuss the case of William Mitchell Hudson and the massacre that occurred at a campsite in rural east Texas.
Sources:  Kelan Lyons from The Eagle newspaper
This episode is brought to you by Sudio Sweden.  Visit sudiosweden.com and use our code blessthismess to receive 15% off your purchase!
Contact us at [email protected]
Follow us on Twitter at @BTMASTCP
Like us on Facebook at facebook.com/blessthismesspodcast
Follow on Instagram at blessthismesspodcast
Rate, review, and subscribe on iTunes!