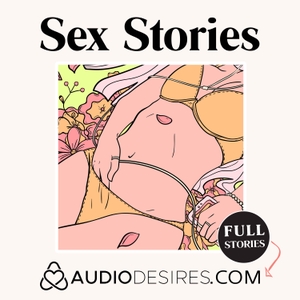 Enjoy our little birthday gift: https://audiodesires.com/story/fire-ice/
In this special edition audio announcement, we thank you, our beloved listeners, for supporting us through one full year of Audiodesires. Thank you for providing feedback on our stories and supporting us - we read every comment and always strive to create better, sexier stories for you to enjoy! We have exciting things coming up in the next year - and we're so excited to share them with you.
Today we have some very exciting news...we are celebrating one year of Audiodesires! To mark this incredible milestone, we are releasing a bonus story this week! We also wanted to take a moment to express our gratitude for the continued support you have shown us.
We know that there are certain stigmas surrounding sexuality, which can make exploring it a difficult thing. Having the courage to indulge your own desires and communicate with your partner in a healthy, positive way is incredible - and we hope our stories serve as a way to help you do that. Since the launch of Audiodesires last year, we have expanded our team of talented voice actors, amazing content creators, and innovative sound technicians. We have passed so many milestones, with many more to come! So far, we have created Audio Sex stories in both English and Spanish - and we are preparing to launch in another sexy new language! We have worked hard to improve our production efforts to bring you at least two new Audiodesires original episodes each week. We are very proud of how far we have come, and we know we couldn't have done it without you, our faithful listeners.
Help us celebrate our first birthday by sharing your thoughts in the feedback section of this audio. If you have questions or comments for our team, or ideas for us on how to make this next year even better, we would love to hear from you! We hope you enjoy a little birthday gift from us, your bonus story this week: Fire and Ice.