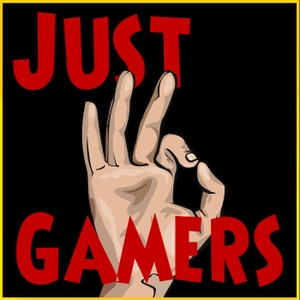 Our bellies are FULL! It's Thanksgiving week, so we're taking some time to relax with our families. We didn't want to leave you high and dry, so Nasty and Gweedo pumped a nice 30 min mini-ep for you guys. They are thankful for the wonderful audience, and talk about Super Mario Odyssey, Battlerite, and Injustice 2. If you need more content, feel free to do a search for "Just OK Extras" and listen to this months movie podcast about the family romp "Baby's Day Out".
Happy Thanksgiving, America. Happy Thursday to the rest of you.
Just OK Gamers Official Merch Store! shop.justokgamers.com
Join us on Discord! discord.gg/justokgamers
Patreon! And Exclusive Patreon Podcasts! patreon.com/justokgamers
Twitch Streams Nightly at 7PM EST twitch.tv/justokgamers
Check out our Subreddit: reddit.com/r/justokgamers.
Leave us a Voicemoyle! 1-615-763-JOKG(5654)
Become the Listener of the Week, Leave us a review on iTunes!