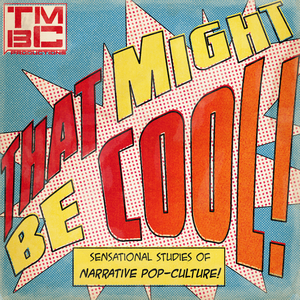 That Might Be Cool! Discussing Marvel, DC, Star Wars & More
By TMBC Productions,star wars,comic books,wandavision,loki,black widow,marvel,Disney investors,rogue squadron,Ahsoka,what if,andor,ob-wan kenobi,shang-chi,ms marvel,lando,high republic,willow,the acolyte,doctor strange,fantastic four,hawkeye,Collider,blank c
What's That Might Be Cool! Discussing Marvel, DC, Star Wars & More about?
The Savages gather each week to discuss comics, movies, TV, and video games, as well as interview top creators from all around the comics world!
Facebook: https://goo.gl/YJG2ND
Instagram: https://goo.gl/6Axowh
Twitter: https://goo.gl/1rhTjU
Don't forget to RATE, REVIEW, SUBSCRIBE, and SHARE with a friend!