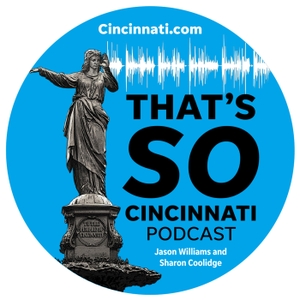 14: That's So Cincinnati: Being Polly, Cincinnati burger joints, genius of Jeff Ruby, Greg Hartmann's future
12.12.2018 - By That's So Cincinnati
Enquirer food writer Polly Campbell joins That's So Cincinnati to talk about the city's changing landscape of restaurants; her favorite new places to eat; her relationship with Jeff Ruby -- and whether it's cool to just order a bowl of chili at Skyline.
Plus, TSC co-host Jason Williams talks about former Hamilton County Commissioner Greg Hartmann's future. 
Co-host Paul Dehner gives his take on the Crosstown Shootout in the That's So Cincinnati moment of the week. 
And Jason becomes a grandpa. Not officially.