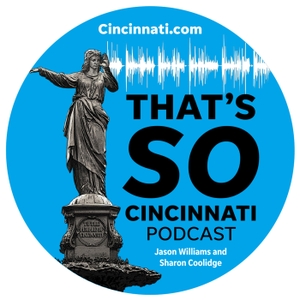 47: That's So Cincinnati: The Banks PR mess, growth of Red (E-)Bike, Mayor Mallory 2.0, snail mail still matters
07.31.2019 - By That's So Cincinnati
Cincinnati's streets have been taken over by e-bikes. What the heck is an e-bike? 
Red Bike executive director Jason Barron stops by That's So Cincinnati to talk about five years of sharing bikes across Downtown Cincinnati, Covington and Newport.
Plus, TSC co-hosts Sharon Coolidge and Jason Williams break down the latest on The Banks concert venue and the lack of a big-picture plan for Cincinnati's front porch.
And last week's Neil Armstrong news shows that you never know what's going to show up in your mailbox. Snail is still important. Jason discusses the treasure trove of letters he discovered after visiting his office mailbox for the first time in months.