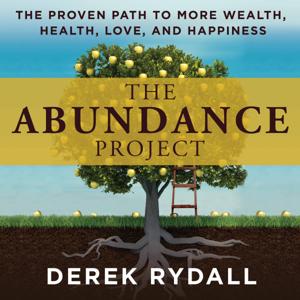 The Abundance Project - The Proven Path to More Wealth, Health, Love, and Happiness
By Derek Rydall
What's The Abundance Project - The Proven Path to More Wealth, Health, Love, and Happiness about?
Hosted by Derek Rydall, #1 bestselling author of Emergence, the Abundance Project reveals a time-tested system for activating the Abundance Principle, which sets you free from the belief that outer conditions determine your life and empowers you to achieve your dreams from the inside out. No matter what you've been through or what you're facing, as you apply these practices, you will discover how to generate real-world abundance in every area of your life. You'll learn:
• The real nature and source of abundance
• The seven gifts that give you everything
• The five most common blind spots and how to break through them
• The forty-day boot camp for lasting success
• And so much more!
You can grab a copy of the new book, The Abundance Project, and hundreds in bonuses at www.TheAbundanceProjectBook.com.