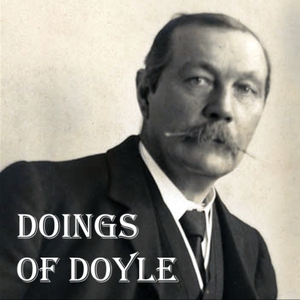 'The Adventure of the Devil's Foot,' the third story in the collection His Last Bow, was first published by The Strand Magazine in 1910. A tale of death and diablerie in Cornwall, it harks back to some of Conan Doyle's earlier works...
You can read the short story here: https://www.arthur-conan-doyle.com/index.php?title=The_Adventure_of_the_Devil%27s_Foot
The episode can be heard here: http://doingsofdoyle.podbean.com/.
And you can read the shownotes here: https://www.doingsofdoyle.com/2021/02/11-adventure-of-devils-foot.html 
Acknowledgements
Thanks to our sponsor, Belanger Books: www.belangerbooks.com, and to our patrons on Patreon.
Image credits: Thanks to Alexis Barquin at The Arthur Conan Doyle Encyclopaedia for permission to reproduce these images. Please support the encyclopaedia at www.arthur-conan-doyle.com.
Music credit: Sneaky Snitch Kevin MacLeod (incompetech.com). Licensed under Creative Commons:  By Attribution 3.0 License. http://creativecommons.org/licenses/by/3.0/