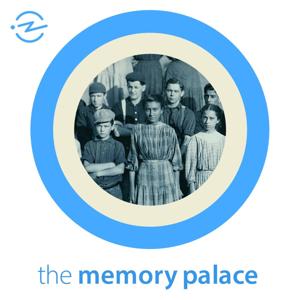 The Memory Palace is a proud member of Radiotopia from PRX.
A note on notes: We'd much rather you just went into each episode of The Memory Palace cold. And just let the story take you where it well. So, we don't suggest looking into the show notes first.
Music
Unsayable by Brambles.
Kola - Lighthouse Version by amiina
A Nearer Sun by the Westerlies
Duet, a Steve Reich composition, performed by Daniel Hope.
Reading a Wave by Arp
April by Kanazu Tomoyuki
Latent Sonata by Brian McBride
Notes
The oral history mentioned in this episode is available through the Smithsonian Instittion''s archives.