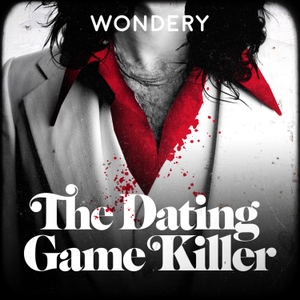 Rodney Alcala's initial conviction and sentence are only the beginning of his time in court. What follows is a 30-year odyssey through the American judicial system. Will the families and friends of his victims ever receive justice?
Listen ad free with Wondery+. Join Wondery+ for exclusives, binges, early access, and ad free listening. Available in the Wondery App. https://wondery.app.link/datinggamekiller
Support us by supporting our sponsors!
Best Fiends - Download Best Fiends FREE on the Apple App Store or Google Play.
Bodewell - Go to Bodewellskin.com/DatingGame and use promo code DATINGGAME for 30% off your first order.
The RealReal - Visit TheRealReal.com and enter promo code REAL for 20% off select items.
Simplisafe - Go to Simplisafe.com/DatingGame for free shipping and a 60 day risk-free trial.
Upstart - Head to Upstart.com/DatingGame to find out how low your rate can be!
Urban Stems - Get 15% off your order when you use code DATINGGAME at urbanstems.com
See Privacy Policy at https://art19.com/privacy and California Privacy Notice at https://art19.com/privacy#do-not-sell-my-info.