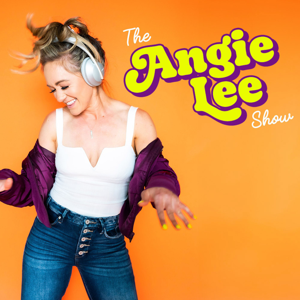 The Angie Lee Show
By Angie Lee
What's The Angie Lee Show about?
Weird, vivacious & funny as hell, Angie is the friend you want in your corner. She's your big sister you turn to for the the hilarious advice you didn't know you needed. A college & corporate dropout turned serial entrepreneur, Angie decided to screw the rules & forge her own path. From wellness to entrepreneurship ---Angie breaks down the realities & hilarities of womanhood.
Angie comes to the mic with unfiltered answers to your hotline questions & shares your hilarious confessions! If you need advice or someone to pee your pants laughing with, Angie is your girl. From career advice to embarrassing poop stories to the kick in the panties you need to quit your job & dump your sucky boyfriend Chad, no topic is off-limits.
Angie is obsessed with creating a space for women to live out loud, celebrate & share their magic.
Prepare to laugh your socks off, not take life too seriously & be inspired to own your weird.
Submit your question or story to the hotline at www.AngieLee.com
@AngieLeeShow