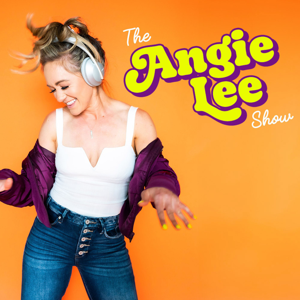 The Angie Lee Show
By Angie Lee
What's The Angie Lee Show about?
Everyone needs that friend who delivers advice with pee your pants hilarity. Entrepreneur, comedian & influencer, Angie Lee is that friend. Angie is the smart and funny big sister you turn to multiple times a week for the the most hilarious + honest advice.
From the BTS of building an 8 fig wellness brand to enemas, having epic female friendships & ADHD, Angie comes to the mic with her unfiltered opinion & screw-the-rules confidence.
This show is for the woman who doesn't play by the rules. She's multi-passionate. She's curious. She doesn't dim down her magic. She's a dreamer. She's unapologetically herself.
Prepare to laugh your socks off as Angie gives you her best hacks for wellness + chasing your poop-your-pants scary dreams.
If you feel a dream stirring in your soul that you just can't shake (& it's not a fart), welcome home. Grab a matcha & let's get weird.
www.AngieLee.com
@AngieLeeShow