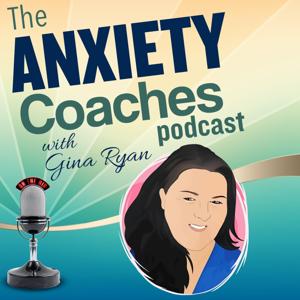 The Anxiety Coaches Podcast
By Gina Ryan
What's The Anxiety Coaches Podcast about?
The Anxiety Coaches Podcast brings you a relaxing and inspiring show sharing lifestyle changes to calm your nervous system and help you heal Anxiety, Panic, Stress, and PTSD for life!

We Bring you 2 episodes every week. There is no need to walk this path alone. Join us for a relaxing, informative, and inspiring time and start your journey into more peace and calm today.
Find meditations, info about stress, anxiety, healthy living, and more at www.AnxietyCoachesPodcast.com