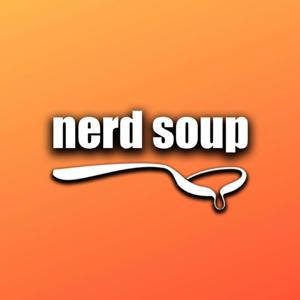 Get free shipping on all water and merch at LiquidDeath.com/nerdsoup
The Soup Gang reacts to the new trailer for The Batman, starring Robert Pattinson, Zoë Kravitz, Colin Farrell & Paul Dano! Plus, Black Adam & The Flash also get new trailers, the first movie shot entirely in space has wrapped filming, & Will Poulter is joining the MCU as Adam Warlock!
TOPICS:
03:49 - The Batman Trailer Reaction
16:20 - Black Adam Trailer Reaction
20:57 - The Flash Teaser Reaction
23:55 - LIQUID DEATH REVIEW
26:54 - First Movie Shot in Space Wraps Filming
31:05 - Will Poulter Cast as Adam Warlock in Guardians of the Galaxy 3
34:22 - M. Night Shamalyan & Wes Anderson
37:03 - FAN QUESTIONS!
Listen to episodes of 'The Nerd Soup Podcast' at nerdsouppodcast.buzzsprout.com
FOLLOW US ON TWITTER, INSTAGRAM & FACEBOOK!
TWITTER! - twitter.com/NerdSoup
Aaron Twitter: @nerdsoupmonkey
Beau Twitter: @beausoup
Teddy Twitter: @TeddyNerdSoup
Nash Twitter: @AnthonyJQNash
Marissa Twitter: @purplegirlns
INSTAGRAM - www.instagram.com/nerdsoup
FACEBOOK! - www.facebook.com/NerdSoup
Visit our Patreon page here - patreon.com/nerdsoup