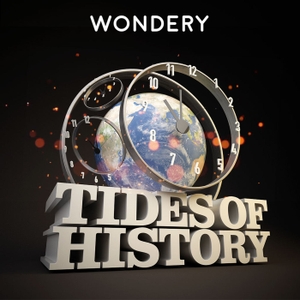 The Bell Beaker Phenomenon and the Rise of the Bronze Age
06.10.2021 - By Tides of History
Around 4,500 years ago, bell-shaped ceramic drinking vessels called "beakers" begin showing up with the dead in tombs all over western Europe. Everywhere from Portugal to Sicily to Scotland to Slovakia, these distinctive containers show up, often accompanied by archery equipment and upheaval in the societies established in these places. The Bronze Age and metallurgy would soon follow. But what were the Beakers for? Who used them, and why? Thanks to ancient DNA and cutting-edge archaeological science, we can explore the Beaker Phenomenon in all its manifestations, from marriage networks and trade to prehistoric genocide.
I wrote a book, and it comes out on July 20! You can preorder (in hard copy, e-book, or audiobook) The Verge: Reformation, Renaissance, and Forty Years that Shook the World here.
Listen to new episodes 1 week early, to exclusive seasons 1 and 2, and to all episodes ad free with Wondery+. Join Wondery+ for exclusives, binges, early access, and ad free listening. Available in the Wondery App https://wondery.app.link/tidesofhistory.
Support us by supporting our sponsors!
Theragun - Try Theragun for 30 days starting at only $199 dollars. Go to theragun.com/TIDES RIGHT NOW and get your Gen 4 Theragun TODAY.
SimpliSafe - To learn more about how SimpliSafe can help protect you and your family, visit simplisafe.com/TIDES today to customize your system and get a free security camera. You also get a 60 day risk free trial, so there's nothing to lose.
See Privacy Policy at https://art19.com/privacy and California Privacy Notice at https://art19.com/privacy#do-not-sell-my-info.