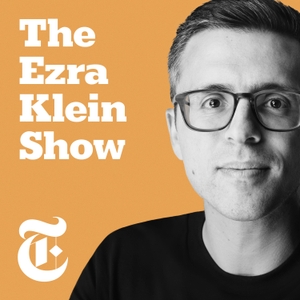 With the $2 trillion American Jobs Plan, the economic theory that is Bidenomics is taking shape. It's big. It puts climate at the center of everything. It is more worried about political risks — losing the House, giving Donald Trump a path back to power — than some traditional economic risks, like wasting money and bumping up inflation. It prefers to err on the side of spending more and making sure people know they got a bridge or a job than doing less and having people question whether government is working for them. But I still have a lot of questions about Bidenomics, in terms of both its economic theories and its political ones.
Brian Deese is the director of the National Economic Council, the nerve center that coordinates economic policy across the executive branch. He led the auto bailout in the Obama administration and then turned to climate, first in the Obama White House and then at BlackRock. When President Biden brought him on to run the N.E.C., it was a message: In the Biden administration, all economics was going to be climate economics.
I asked Deese to join me on the podcast to talk about how his economic policymaking and thinking have changed since 2009, what the Biden administration learned from the successes and failures of the Obama era, why so much of the White House's economic policy is framed in terms of competition with China, why he doesn't think a carbon tax is the right answer for climate, how the Biden administration will invest in the care economy and more.
You can find transcripts (posted midday) and more episodes of "The Ezra Klein Show" at nytimes.com/ezra-klein-podcast, and you can find Ezra on Twitter @ezraklein.
Thoughts? Guest suggestions? Email us at [email protected]
"The Ezra Klein Show" is produced by Roge Karma and Jeff Geld; fact-checking by Michelle Harris; original music by Isaac Jones; mixing by Jeff Geld.