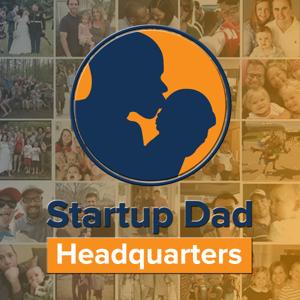 How They Got Started: It all started in late 2003 over a plate of nachos. Scott  and John, were commiserating together over their corporate jobs when the conversation migrated to their new-found passion…their babies. They both just entered the new world of fatherhood and were keenly focused on all the  "gear" they had acquired to care for their children – strollers, car seats, cribs, and of course…the diaper bag. They were frustrated in their quest to find a diaper bag that inspired them. Neither of them wanted to carry mom's flowery diaper bag, but their search for something masculine and functional was futile. So, as dads are known to do, they decided to fix the problem and set out to design some dad gear.
Scott and John have been best friends for over thirty years and business partners for over 10 years.  Today, our StartupDad duo share a bit about their family life, the story behind their leaps and some key expert advice. Here are some of the key points they share in this episode:
The benefits of an LLC
Creating a contractual agreement when starting a business with a partner
The value and benefits of attending a trade show
Growing pains of starting a business while being fathers, husbands and full-time employees
Creating a line of distinction between work and family
How eating a full meal will give you a boost of energy in the wee hours of the morning pulling those all-nighters
The importance of knowing your niche and investing your time in creating your product
Why telling everyone in your network about your business can help your business
The importance of pricing your product and knowing your market
Managing your healthcare as a business owner
Resources & References Mentioned
Dadgear.com – Contact Scott & John!
On Facebook
On Twitter
On Pinterest 
Drive – Daniel Pink
Sponsors
Done For You Tech: Doneforyoutech.com is THE one-stop solution for ALL your online marketing tech headaches. Landing pages, sales pages, webinars… the list goes on and on. Check 'em all off by heading over to  doneforyoutech.com/startupdad and get a FREE sales page designed when you order a new website.