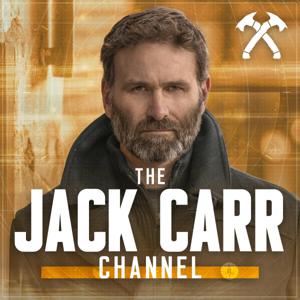 On this special, two-part edition of Danger Close, Jack looks back at some of his favorite conversations of 2021. 
In part one, we hear from former Green Beret and FieldCraft Survival CEO, Mike Glover; former police officer, Diplomatic Security Service special agent, author, and security consultant, Fred Burton; acclaimed actor and audio book narrator, Ray Porter; retired Navy SEAL and Cleared Hot podcast host, Andy Stumpf; author, retired SEAL, Can You Survive This Podcast? host, and founder of the security consulting company Escape the Wolf Clint Emerson, Clint Emerson; journalist, war correspondent, Oscar-nominated filmmaker, and author, Sebastian Junger; retired Navy SEAL, bestselling author, host of the top-rated Jocko Podcast, and Echelon Front CEO, Jocko Willink; women's rights activist, free speech advocate, and author Ayaan Hirsi Ali; former operator in Great Britain's Special Boat Service, security consultant, adventurer, endurance athlete, and author, Dean Stott; and President and Director of Thunder Ranch and Marine Corps veteran, Clint Smith.
It's a packed episode, with some of the best moments of the year on Danger Close. 
Part 2 drops on Friday.
Today's episode is presented by SIG Sauer.
If you want to hear any of the full conversations, you can find the links to the full length episodes below:
Featured Episodes:
Jocko Willink: Discipline Equals Freedom
 
Ayaan Hirsi Ali: Human Rights Activist 
 
Clint Emerson: Violent Nomad, 100 Deadly Skills Author 
 
Andy Stumpf: Former SEAL and 'Cleared Hot' Host 
 
FieldCraft Survival Founder Mike Glover: Veteran Entrepreneur 
 
Thunder Ranch Founder Clint Smith on Serving in Vietnam 
 
Dean Stott: British Special Boat Service 
 
Sebastian Junger: War Correspondent and Bestselling Author  
 
Fred Burton: Protective Security Specialist, Author, and Former DSS Special Agent