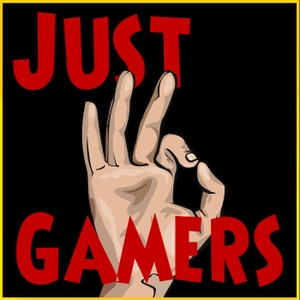 Thanks to our Listener of the Week, SeenOrUnSeen! Plus we Circlejerk Review some games! We discuss Far Cry 5, Everquest in 2018, A Way Out, Assassins Creed: Origins and our trip to PAX East next week. This week, things get a little turned around at the JOKG compound.
Milpool, Nasty, and Gweedo will be at PAX East 2018 next week. If you are going and want to meet up, send us a message!
We probably won't be doing a show next Thursday, but we will have some special content coming out of PAX, so stay tuned and keep an eye on our twitter.
Just OK Gamers Official Merch Store! shop.justokgamers.com
Join us on Discord! discord.gg/justokgamers
Exclusive Patreon Podcasts! patreon.com/justokgamers
Twitch Streams Nightly at 7PM EST twitch.tv/justokgamers
Check out our Subreddit: reddit.com/r/justokgamers.
Leave us a Voicemoyle! 1-615-763-JOKG(5654)
Become the Listener of the Week, Leave us a review on iTunes!