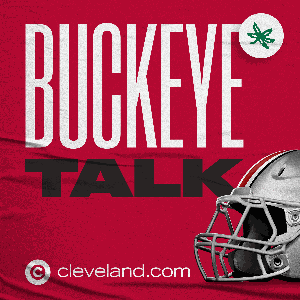 We kick off a week of coverage and analysis of No. 3 Ohio State's home game vs. No. 9 Indiana with the Monday Madness edition of Buckeye Talk. We learned Sunday afternoon that the Buckeyes are favored by three touchdowns in this top-10 matchup. Nathan Baird and Doug Lesmerises -- demonstrably the worst two line-pickers among the three hosts thus far -- discuss why that number seems about right despite the game's billing.
That separation also helps explain why the Big Ten West is the league's better division top-to-bottom right now. With traditional powers Michigan and Penn State a combined 1-7 at the halfway point, teams such as Northwestern, Purdue and Iowa are trying to join Wisconsin as the Big Ten's runners-up in prestige in 2020.
Doug and Nathan also banter about their usual Monday Madness topics: the AP Top 25, upcoming storylines for Ohio State and College Football Playoff scenarios.
Thanks as always for listening to Buckeye Talk.
 See acast.com/privacy for privacy and opt-out information.