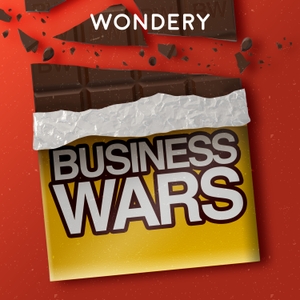 The Birth of Vegas | Nevada Doubles Down | 3
08.18.2021 - By Business Wars
The mob faces its biggest threat yet when Nevada governor Grant Sawyer wants control of the state's top-grossing industry—gambling. The attack includes a strictly-enforced gangster blacklist to keep hoods out of their own casinos. Things get worse when Attorney General Robert Kennedy mounts his own war against the Syndicate, aided by the FBI.
But as the mob and the law battle it out, tourism gets a massive boost when Frank Sinatra's Rat Pack comes to town. They define a swinging image of Sin City that proves unshakable.
Meanwhile, the mob is down but not out, hoping the incoming governor will ease the legal scrutiny. But their hopes are not going to be fulfilled.
Listen to new episodes 1 week early and to all episodes ad free with Wondery+. Join Wondery+ for exclusives, binges, early access, and ad free listening. Available in the Wondery App https://wondery.app.link/businesswars.
Support us by supporting our sponsors!
ZipRecruiter - Try ZipRecruiter for FREE at ziprecruiter.com/BW.
See Privacy Policy at https://art19.com/privacy and California Privacy Notice at https://art19.com/privacy#do-not-sell-my-info.