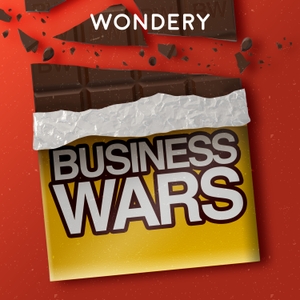 The Birth of Vegas | Sharks In the Lobby | 5
08.25.2021 - By Business Wars
The mob's longtime stranglehold on Las Vegas is weakening as the feds press down harder than ever. Just a few years ago, no one built anything on the Strip without gangster involvement. Now, as the late '80s unfold into the '90s, rising Vegas mega-developer Steve Wynn begins his rise to battle Kirk Kerkorian as the new kings of the Strip, and they don't need mob money or influence to do it.
Wynn opens what will become the most financially successful casino resort in the world. And it's financed not by dark underworld funding, but by Wall Street as the corporate sector steps in to knock the mob from the world it created.
Listen to new episodes 1 week early and to all episodes ad free with Wondery+. Join Wondery+ for exclusives, binges, early access, and ad free listening. Available in the Wondery App https://wondery.app.link/businesswars.
Support us by supporting our sponsors!
OurCrowd - You can learn more and get in early at OurCrowd.com/BW. The OurCrowd account is FREE!
See Privacy Policy at https://art19.com/privacy and California Privacy Notice at https://art19.com/privacy#do-not-sell-my-info.