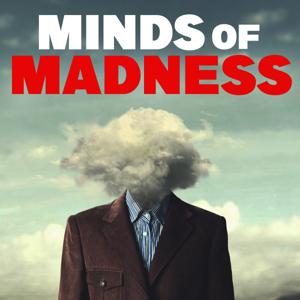 The courtyard of an elementary school is probably the last place on earth you'd expect someone to attempt hiring a hitman. Not for a mom in Southern Australia in 2001.
How to connect:
Website
Instagram
Facebook
Twitter
How to support:
For extra perks including extra content, early release, and ad-free episodes -
Go to - Patreon
Please check out our sponsors and help support the podcast:
The Jordan Harbinger Show - jordanharbinger.com/start
Genucel - Order right now with our special code MADNESS to get an instant 10% off your order! https://lovegenucel.com/madness
Shopify - Go to shopify.com/madness for a FREE fourteen-day trial and get full access to Shopify's entire suite of features.
Prose - Prose is the healthy hair regimen with your name all over it. Take your FREE in-depth hair consultation and get 15% off your first order today! Go to https://www.prose.com/madness
Smile Direct Club - Go to smiledirectclub.com to get started for free.
Thrive Market - Join today to get 40% off your first order AND a FREE gift! That's https://www.thrivemarket.com/madness
Best Fiends - Download Best Fiends FREE on the Apple App Store or Google Play
Join us at CrimeCon in Vegas! April 29 - May 1:
Use code MINDSOFMADNESS to save 10% off a Standard badge
https://www.crimecon.com/cc22
Special Thanks:
Dr. Christina Forzani Psy.D
Research & Writing:
Ryan Deininger
Sources:
Dead By Friday, Derek Pedley (2012)
Contract Killers: Who Killed Carolyn Matthews?
The Sydney Morning Herald
The Daily Mail
NZ Herald
True Crime Library
The Adelaide Advertiser
The Adelaide Advertiser #2
ABC.net.au
See Privacy Policy at https://art19.com/privacy and California Privacy Notice at https://art19.com/privacy#do-not-sell-my-info.