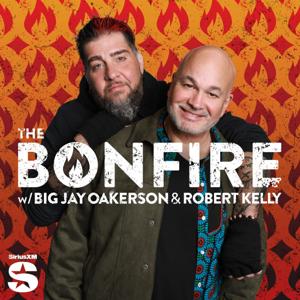 The Bonfire with Big Jay Oakerson and Robert Kelly
By SiriusXM
What's The Bonfire with Big Jay Oakerson and Robert Kelly about?
Big Jay Oakerson and Robert Kelly invite listeners and friends to come and hang out by The Bonfire as the blunt and candid duo talk about everything from comedy and entertainment to sports; sharing their stories from the road doing stand-up and giving fans a chance to call in and give their opinions on the topics of the day.
SUBSCRIBE NOW for the best of The Bonfire w/ Big Jay Oakerson & Robert Kelly and listen live every Monday through Thursday at 5pm Eastern/2pm Pacific only on SiriusXM's Faction Talk, Channel 103.