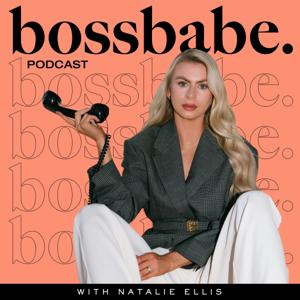 the bossbabe podcast
By BossBabe
What's the bossbabe podcast about?
Bossbabe is one of the largest online communities of ambitious women and female entrepreneurs in the world. With a digital presence of more than 3.6+ million followers, 380k+ subscribers, a high-value podcast and the top online membership for female entrepreneurs – we're passionate about creating content that supports ambitious women in building wealth + creating lives they love.
The bossbabe podcast is the place where we share the real, behind-the-scenes of building successful businesses, achieving peak performance and learning how to balance it all.
Co-founders Natalie Ellis and Danielle Canty share their experiences candidly, inviting experts to join them on the show to give their insights. A combination of funny, raw and actionable, this podcast is a must-listen for ambitious women creating success in their own way.