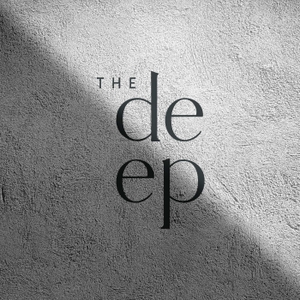 The Child Sex Abuse Survivor
02.01.2021 - By The Deep
Cathy is the epitome of an Aussie battler. She has overcome very difficult odds. She is a survivor. Cathy reached out to me to share her story and how it had been partially covered in a documentary called "Ghost Hunter". She said there was a lot more to the story and today she shares that with us.
Cathy endured sexual trauma as a child, she survived things no one should ever experience.
Note: some names have been edited for privacy reasons.
Content warning: This episode discusses child sexual abuse, rape, drugs and suicide. For support please check out the following resources:
•Act For Kids to prevent and treat child abuse and neglect www.actforkids.com.au
•Blue Knot Foundation for female adult survivors of child sexual abuse. 1300 657380 or www.blueknot.org.au
•Samsn for male adult survivors of child sexual abuse. 1800 472676 or [email protected]
•The rhyming book Zoe mentioned is Only For Me by Michelle Derrig www.onlyforme.com.au
•Lifeline 13 11 14 or www.lifeline.org.au
•National Alcohol and Other Drug Hotline 1800 250 015
Credits:
•Joanne Helder - Producer
•Caleb Jacobs - Music
•AJ Davis - Comms Manager
Please DM us your thoughts and burning questions to @whatsthedeep or head to zoemarshall.com/thedeep.
The Deep is a place for you. If you love it please subscribe and leave us a rating or comment if that tickles your fancy.
The Deep acknowledge the Traditional Custodians of the land on which we work and live, and recognise their continuing connection to land, water and community. We pay respect to Elders past, present and emerging.