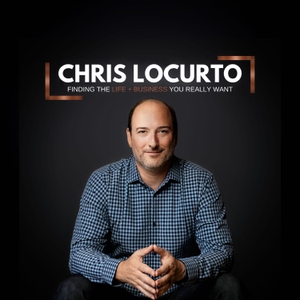 The Chris LoCurto Show
By Chris LoCurto
What's The Chris LoCurto Show about?
The Chris LoCurto Show is about you! Chris shares vital information to help you grow your leadership, your business, and your life. Each episode is packed with tools that cause you to look at leadership and life in a different way, and focus on what really matters: people.
Chris teaches practical, easy insights that will help you improve your leadership...your team...your business...you. There are two formats to the podcast (1) The Chris LoCurto Show is 20 - 30 minutes with incredible interviews, leadership and life lessons, and discovering your business is what you do, not who you are (2) Coffee with Chris is brought to you by Dillanos Coffee Roasters and is a quick lesson that's sure to give a buzz from the coffee and the advice.
Here's what will you learn on both podcasts - leadership, business, strategic planning, team building, communication, life planning, personality styles, goal setting, servant leadership, marketing, finances, focus, strengths, teaching, success, entrepreneurism, influence, motivation, profit, customer service.
For more information, visit http://www.ChrisLoCurto.com