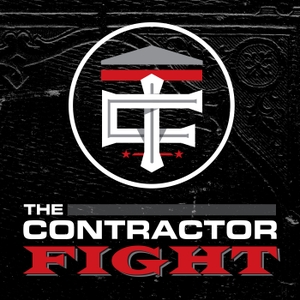 The Contractor Fight with Tom Reber
By Tom Reber: Entrepreneurship / Small Business
What's The Contractor Fight with Tom Reber about?
The Strongpreneur Nation Podcast is for contractors and service business owners who are committed to creating stronger businesses. Learn how to get crap done, deal with your head trash, get back your time, and build a company your customers will love.
Tom Reber from The Strongpreneur Nation Podcast shares strategies for growing successful contracting businesses by interviewing leaders from the contracting world as well as other top entrepreneurs.
You'll hear marketing tips and tricks so you can differentiate your contracting business and stay ahead of the curve. You'll learn about the numbers, leadership principles and how to become more efficient in the field.
Get into the minds of successful contractors and entrepreneurs and learn how they approach sales, marketing, profit and people.
Build a stronger life and business by using the strategies and tactics you'll hear from our guests.
Tom lives in Manitou Springs, Colorado with his wife of 20 years and 3 adopted kids.