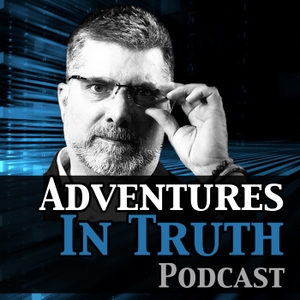 Is Courage an inside job, or outwardly observed?
As I contemplated this concept of courage I became aware that, with everything I've experienced in my life time- from coming out, to marrying a woman, to dealing with intense physical issues, i.e. deadly parasites, cancer, immune disease, I have never self-identified as courageous or having courage- although many have observed that to me. Why is that? You rarely hear someone whose act(s) are defined as courage, ever describe their experience using that word. Why is that? When I think about courage my thoughts always go to the Cowardly Lion in the Wizard of Oz, and rarely to things like enlisting in the military or first responders. Why is that? We accept the idea of courage and hold it in esteem. Why is that? Are we all not courageous for simply being on this planet, in the wilds of time and space?
My guest Co-Host for this amazing adventure is the author of 7 books. His latest is "The Courage To Change Everything". He is the creator and host of the "Voices of Courage Show" syndicated radio broadcast in over 162 stations around the world, Ken D. Foster. Ken has developed science-based, highly practical solutions for stimulating human potential in companies or individuals who are seeking personal balance, increased profitability, organizational productivity, time management skills, meditation techniques, systemic solutions, and authentic team building communication. Ken and I will dive deep on the concept of courage and bring clarity to this interesting conundrum, and also ways we can all find the courage to uplift each other.
Ready to dive in?
We deeply appreciate your support! Please subscribe to our YouTube page and like us on Facebook using the links provided. We would love to hear from you. Please comment with your thoughts, questions and ideas, and any topic you'd like us to explore.
Show Intro created and produced by Loren Michaels Harris. Find him here: www.lorenmichaelsharris.com
****************************************************************************************
TO ORDER MY NEW BOOK "Fear Is A Choice: Unraveling The Illusion of Our Separation From Love" head over to www.adventuresintruth.com. Also through Amazon, Barnes and Noble, IndieBound, and Kindle
****************************************************************************************
LISTEN:
iTunes, Podcast Addict, Stitcher, Deezer, Spotify, Ganna, Jio Saavan, Amazon Music, Google Podcasts, Podcast Index, Podchaser- Adventures in Truth Podcast
Website: https://adventuresintruthpodcast.com/
YouTube- https://www.youtube.com/channel/UCzX3...
Facebook- @Aitpodcast
WATCH:
FB Live, YouTube, Roku, AppleTV, Fire, Amazon, Periscope, Andriod
e360tv- www.e360tv.com (LIVECAST Wed @ 8a pst and Fri @ 4p pst)