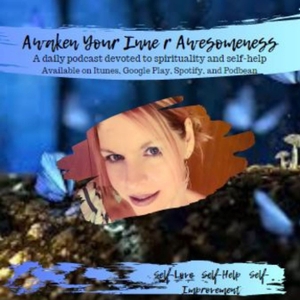 What is the cost of staying stuck in old patterns of behavior? We can only heal ourselves without any help from a professional to a certain degree. Most people do not have the tools it takes to heal completely.  I applaud anyone who has tried to heal themselves.  It takes courage and strength to do that, however, you will probably find that you can only go so deep.  Today, I talk about the price you pay for staying stuck in old patterns of behavior. When we don't heal completely, we aren't living the best life we can possibly live.  You didn't come here to be sick, broke, unhappy, or stuck.  You came here to live an abundant life that is full of happiness. If you aren't living that life, then it's costing you a fortune. It's time to heal and get unstuck today.  The rest and best of your life depends upon it.  
Contact me:
https://melissaoatman.com
636-748-4943
Download my free checklist Habits of Highly Successful People
https://mailchi.mp/b8078533248a/habits-of-highly-successful-people
Download my free eBook on Manifesting
https://mailchi.mp/240e02dfadcf/ebook
Join my monthly membership: 
https://www.melissaoatman.com/magical-mo
Free Heart Chakra Healing Guided Meditation
https://www.melissaoatman.com/landing-page
Purchase my book Beautifully Broken: 
https://www.audiobooks.com/audiobook/beautifully-broken-the-spiritual-womans-guide-to-thriving-not-simply-surviving-after-a-breakup-or-divorce/459896
https://www.barnesandnoble.com/w/beautifully-broken-melissa-oatman/1136174371?ean=9781989579060
https://www.amazon.com/Beautifully-Broken-Spiritual-Thriving-Surviving/dp/198957906X
https://www.goodreads.com/book/show/50977070-beautifully-broken
Purchase my book Mindfulness Matters
https://www.amazon.com/dp/B08HDSKGGH/ref=sr_1_2?dchild=1&keywords;=melissa+oatman&qid;=1599159677&sr;=8-2
Follow me on social media:
https://www.facebook.com/groups/awakenyourhearttopurpose/https://www.facebook.com/reikiwithlissa/
http://www.instagram.com/melissaoatman222
https://www.youtube.com/channel/UCQPtU9hPeEWjbHr62LxuEXA
 https://twitter.com/MelissaOatman
Donations are not necessary, however, if you feel inclined to donate to my channel through Venmo or PayPal, your energetic gifts are very much appreciated!
Venmo @Melissa-Ann-161
PayPal: [email protected]