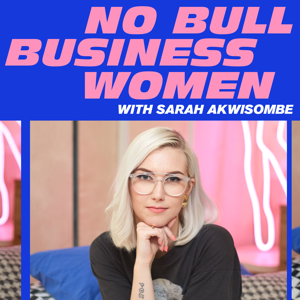 The Coven Founder: "I'm never going to grow if I'm busy stressing about what everyone else is doing"
04.26.2020 - By No Bull Business Women
Sapphire Bates is the founder of the Coven - a membership platform with a community of over 950 female entrepreneurs, founders and freelancers. The Coven offers a place for women in business to connect and promises to make the jump into self-employment an enjoyable one. Sapphire also teaches other women to start and run their own online memberships, encouraging collaboration over competition - so how did she and our host Sarah fall out publicly over their social media communities? In this special episode, Sarah and Sapphire chat openly about their feud, how misunderstandings occur even when you're succeeding in your own lane and most importantly, how you overcome them and move on.