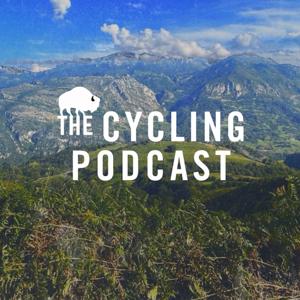 The Cycling Podcast
By The Cycling Podcast
What's The Cycling Podcast about?
The Cycling Podcast – daily insight and analysis of the Giro d'Italia, Tour de France, Vuelta a España and Classics.
Join journalists Daniel Friebe and Lionel Birnie – and a few special guests along the way – as they podcast about the latest cycling news and the world of professional cycling.
Expect a mix of insight and analysis as our three experienced journalists cover not just the big talking points but take you behind the scenes of professional cycling.
The Cycling Podcast was founded in 2013 by Richard Moore, Daniel Friebe and Lionel Birnie
To support The Cycling Podcast, subscribe as a Friend of the Podcast and listen to more than 50 episodes. Subscribe at thecyclingpodcast.com (https://thecyclingpodcast.supportingcast.fm/)