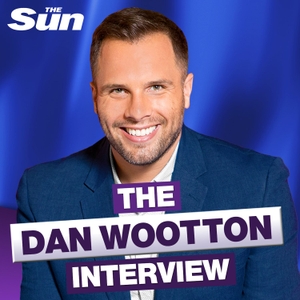 The Dan Wootton Interview
By Dan Wootton
What's The Dan Wootton Interview about?
Revealing, emotional and hilarious world exclusive interviews with the biggest names in entertainment, hosted by Dan Wootton.
Hear the most famous names in music, film, TV and showbiz discuss their bizarre lives in this brand new pop culture podcast. Each week a different A-lister sits down with Britain's best known showbiz columnist Dan Wootton, who edits the famous Bizarre column in The Sun newspaper. The star will also take part in How Bizarre, where they look back at some of the strangest moments in their life, as well as Bizarre's Digital Detox and one Bizarre Challenge.