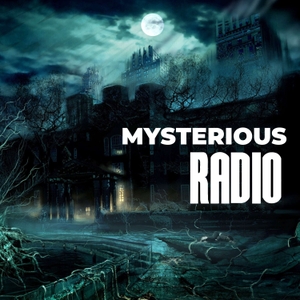 Enjoy the AD-FREE versions of our latest episodes and our archives right now on Patreon.
My special guest is author Eric Nuzum who's here to discuss his world travels to discover what's really behind the fascination for vampires. Get his book The Dead Travel Fast: Stalking Vampires from Nosferatu To Count Chocula on Amazon.
Follow our other podcast Bizarre Times
Visit our website: https://www.bizarretimespodcast.com
Follow us on Instagram @mysteriousradio
Follow us on TikTok mysteriousradioTikTok
Follow us on Twitter @mysteriousradio
Follow us on Pinterest pinterest.com/mysteriousradio
Like us on Facebook Facebook.com/mysteriousradio
Visit our website: https://www.mysteriousradio.com
Check Out Mysterious Radio! (copy the link to share with your friends and family via text)
Help Us By Taking This Short Audience Survey
The undead are everywhere. They're not just in movies and books, but in commercials, fetish clubs, and even in your breakfast cereal. Bloodsuckers have become some of the most recognizable bad guys in the modern world, and Eric Nuzum wanted to find out why. He was willing to do whatever it took —even drinking his own blood—in his quest to understand the vampire phenomenon. And he found the answer in Goth clubs, darkened parks, haunted houses, and . . . chain restaurants.