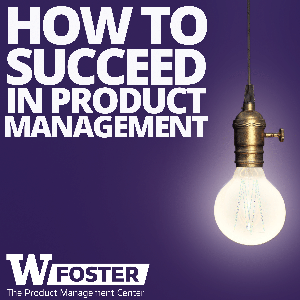 Today, in the How to Succeed in Product Management Podcast; Jeff, Red, and Soumeya welcome a panel of experts on Product Management to discuss the importance of decision-making in the success of any product. The panel of experts, known and respected in their respective expertise, share valuable tips and insights on what it takes to come up with the right decision.
Support for How to Succeed in Product Management is brought to you by Apptentive, which enables product managers to measure shifts in customer emotion and gather actionable feedback across the mobile customer journey. To learn more, go to Apptentive.com/UW.
What to Listen For:
00:00 Intro
01:03 Soumeya Benghanem on the different styles of decision-making
03:44 "Understand the right process and structure to use to frame up decisions." - Adam Grupp
05:37 "The expensive and scary are the ones where it's a long-term commitment you can't change so easily." - Greg Young
08:05 Sumathi Kadambi on the cost of failing to make a decision and the fear of decision-making.
12:17 "Create your own metrics for your own product." Marily Nika
14:57 What's your bold thought on decision-making? 
16:37 Is data just confirming what you already know or do you have some wild changes based off of it?
20:02 Half of PM decisions are decisions they're not even conscious of
21:26 Build an ecosystem of experts within the company to help make decisions
24:24 Favorite decision-making matrix regularly used
27:01 Go-to method for sourcing new ideas or iterating mature and new products
32:14 Hiring board at Mattress Firm, connect with Sumantro Das
34:23 Oftentimes, the best ideas come from unexpected places
37:15 Take what makes you successful but apply it in new places that can help make big changes
39:05 Be very clear on how everyone makes decisions
43:09 Decision-making takes time to build confidence on and to build the tool set
44:27 Some things are hard to let go but maybe they're not where our future is
46:24 Build a learning organization by understanding how decisions are made and documenting them