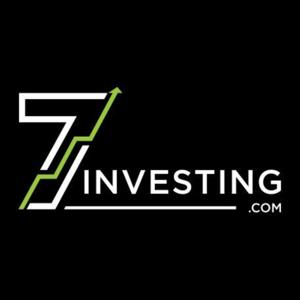 The digital transformation is certainly underway.
Technology is changing and companies of all sizes are embracing it. Small businesses are deploying lightweight applications to grow revenue and gain share. Larger enterprises are replacing legacy systems with more efficient solutions from cloud-native vendors. And even massive and notoriously slow-moving industries like health care, banking, and insurance are keen to innovate more quickly and become more efficient in today's digital world.
All of this is great news for investors. More efficient companies are more profitable and are able to hand out those rising profits to their shareholders.
But where do the greatest opportunities in the digital transformation lie? Should investors look to the smaller, pure-play companies who are enabling bigger-trend movements such as data-centric AI or DevOps? Or is there a greater opportunity to invest in larger companies who are capitalizing on these movements to re-align their existing businesses? And are all of the things taking place in the world -- from the lingering impacts of COVID, supply chain disruptions, or fears of a global recession -- having any impact on how these exciting new technologies are actually getting deployed?
To help us answer those questions, we've brought in an expert. Ben Book is the co-founder and CEO of GigaOm, who is helping IT decision makers tackle their most complex technical challenges. GigaOm is bringing the executives of progressive companies up-to-speed about emerging technologies and then helping to implement them across their organizations.
In an exclusive interview with 7investing CEO Simon Erickson, Ben describes what's really driving the digital transformation. He focuses on the fundamental changes taking place in artificial intelligence and how organizations are building entire programs to benefit from them. He describes the DevOps movement and explains how data scientists are monitoring new data formats to make better decisions. He also shares what the process typically looks like for a large enterprise to shift from its legacy vendors and adopt a cloud-based solution.
In the second segment, Ben chats a bit about the progress being made in health care. He explains that while hospital budgets are constrained, there is a ton of interest in using medical information to improve patient outcomes. He also discusses companies who have done a great job of embracing digital innovation, and points to Disney (NYSE: DIS) as one example.
In the final segment, Simon spots Ben up with the 'lightning round' and asks for his thoughts on quantum computing, the Metaverse, and DNA used for storage.
Publicly-traded companies mentioned in this interview include Alphabet, Amazon, Apple, C3.AI, Cloudera, Disney, GitLab, Johnson & Johnson, Meta Platforms, Microsoft, The New York Times, Oracle, SAP, Snowflake, Splunk, and Teradata. 7investing's advisors or its guests may have positions in the companies mentioned.
---
Send in a voice message: https://anchor.fm/7investing/message