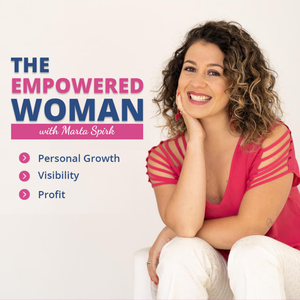 THE EMPOWERED WOMAN |Personal Growth | Visibility | Entrepreneurship | Profit | Mental Health | Self-love
By Marta Spirk
What's THE EMPOWERED WOMAN |Personal Growth | Visibility | Entrepreneurship | Profit | Mental Health | Self-love about?
Mom, did you know you're amazing? After having triplets and with my teaching and motivational background, I realized it is my mission to empower moms to believe in their superpowers and conquer anything! Just because we already have the hardest job in the world :)
Join me as I discuss anything and everything pertaining to motherhood and mompreneurship! Let's build a life of joy and fulfillment and less overwhelm. WE CAN DO IT ALL!