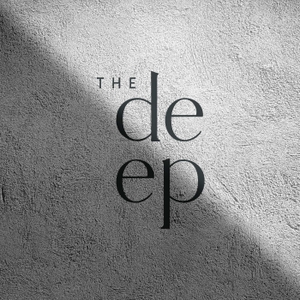 The Endo Warrior
03.15.2021 - By The Deep
Endometriosis affects more than 11% of Australian women. I am one of them. Told I could never have children.
Today we speak to another endo warrior. You might know her as reality star Erin from Love Island and I'm a Celebrity Get me Out of Here. But what you don't know is that her body is riddled with the disease. She's had her 16th surgery and lives with chronic pain.
Follow Erin on Instagram @erin.alysha.
This episode is proudly brought to you by Francesca. Visit www.francesca.com.au and use code THEDEEP15 to get 15% off your order until the 30th of April.
For endometriosis support visit:
•www.endometriosisaustralia.org
•www.qendo.org.au
Credits:
•Joanne Helder - Producer
•Caleb Jacobs - Music
•AJ Davis - Comms Manager
Please DM us your thoughts and burning questions to @whatsthedeep or head to zoemarshall.com/thedeep.
The Deep is a place for you. If you love it please subscribe and leave us a rating or comment if that tickles your fancy.
The Deep acknowledge the Traditional Custodians of the land on which we work and live, and recognise their continuing connection to land, water and community. We pay respect to Elders past, present and emerging.