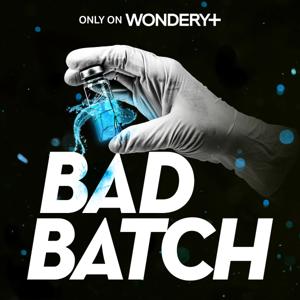 The Entrepreneur | 3
10.25.2019 - By Bad Batch
Who is John K? Before he founded Liveyon he had quite a remarkable career.
For accurate information on stem cell treatments, visit the International Society for Stem Cell Research website.
Listen ad free with Wondery+, including exclusive bonus episodes. Join Wondery+ for exclusives, binges, early access, and ad free listening. Available in the Wondery App. https://wondery.app.link/badbatch
Support us by supporting our sponsors!
See Privacy Policy at https://art19.com/privacy and California Privacy Notice at https://art19.com/privacy#do-not-sell-my-info.